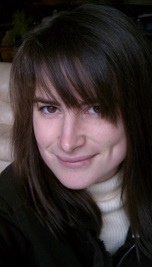 Jesi has used massage therapy and yoga to build the foundation of her adult life. By learning and sharing these two practices, she maintains and encourages evolution toward total wellness.

She teaches Hatha yoga from the Bishnu Ghosh lineage of 84 asanas plus variations. The philosophy of this yoga is that the regular practice of physical postures will maintain health of all body systems and prepare the mind for meditation. The yoga class will include any varying number of these postures. It will always begin with breathing exercises and standing postures to warm up the body, followed by a floor sequence to build strength and flexibility. One should leave the class feeling relaxed, rejuvenated and strong.

The massage therapy that Jesi provides is a collaboration of studied modalities tailored to the needs of the individual. The goal is always to facilitate healing by manipulation of soft tissues. A massage should result in pain relief, relaxation, and/or increase in energy.